Experience Us!
BC's Best Kept Secret
Come and enjoy a pristine outdoor experience in a beautiful natural setting. The Nakusp Hot Springs are nestled in the Kuskanax Valley in the foothills of the Selkirk Mountains and are one of BC's best kept secrets! When your daily adventures are complete, you can relax and refresh in the naturally cleanest and clearest Hot Springs anywhere, and enjoy a stay at our comfortable, clean, yet rustic "Back Country Plus" Cedar Chalets. In the summer you also have the choice of staying in our lovely Campground beside Kuskanax Creek. We proudly say there is something for everyone at the Nakusp Hot Springs, as we offer a myriad of outdoor recreational experiences.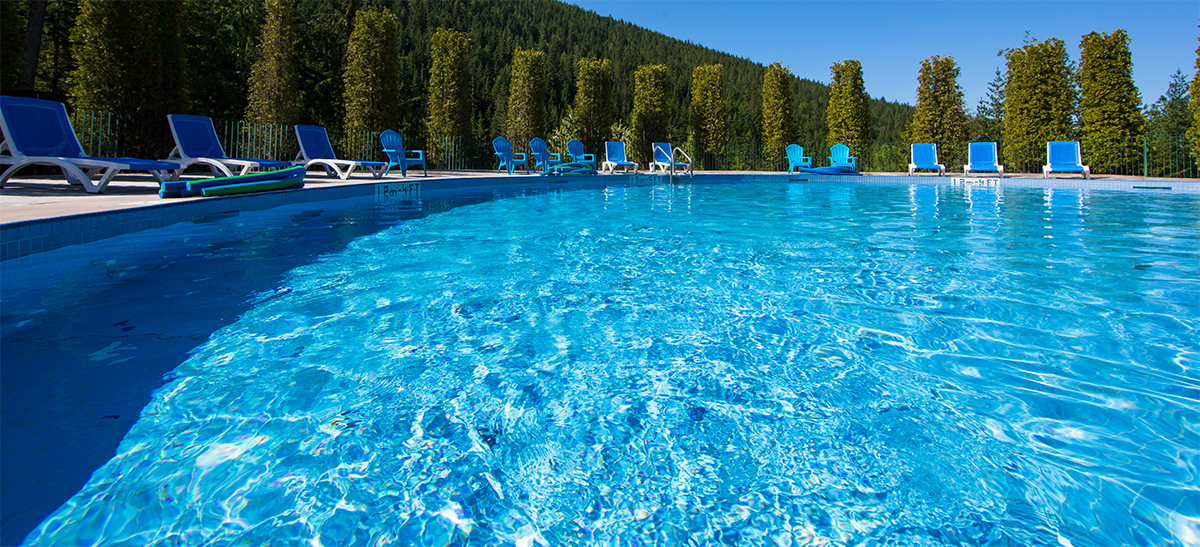 During our spring, summer, and fall seasons, you or your family and friends can enjoy hiking and biking in and around our property. There are short nature hikes to our brand new Kuskanax Footbridge and our historic original Hot Springs site. For the more adventurous, longer day hikes to beautiful Kimbol Lake and other scenic trails originate from our site. Fishing, kayaking, and canoeing opportunities abound in the Kuskanax River and the nearby Arrow Lakes. Our picturesque location also provides ample opportunities for a nature walk, bird watching, and wildlife viewing.
In the late fall and winter we have beautiful snowy landscapes in a moderate climate that encourage many winter sports and activities. There is snowshoeing, cross country skiing, and tobogganing on our trails; snowmobiling, heli and cat-skiing is also available nearby. The local Summit Ski Hill is within a half hour and the famous Revelstoke Mountain Resort is about one and a half hours travel north of the Village.
Our Relax, Refresh and Return motto says it all. Please enjoy our beautiful springs, friendly staff and our wonderful community. We hope to see you on many return visits.
KAREN E. HAMLING – MAYOR, VILLAGE OF NAKUSP
It's All Here!